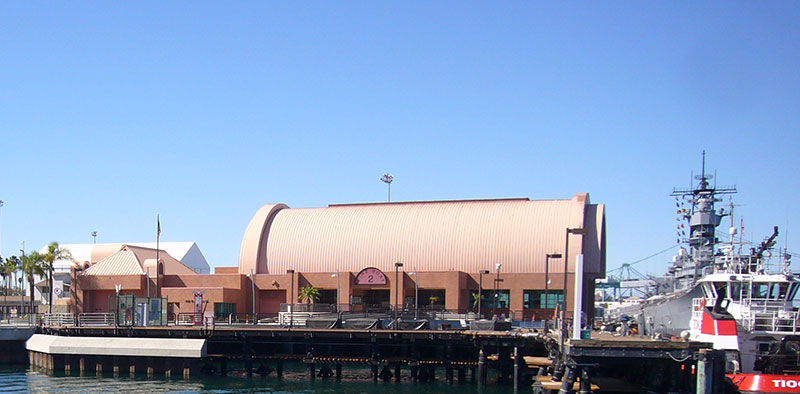 The dramatic, award-winning building of Fire Station #112 was designed to shelter the Ralph J. Scott, a national historic landmark, while allowing for viewing by visitors. Commissioned in 1925, the classic fireboat is 99 feet long with a 19 foot beam; its six four-stage pumps produce 10,200 gallons of water per minute. The Ralph J. Scott was retired in 2003 and now sits up in a cradle behind Fire Station 112 in San Pedro. The Port of Los Angeles is planning to develop a new facility to house the restored vessel.
The new 105-foot Fireboat #2 was dedicated on April 12, 2003. It is the world's most powerful fireboat. The new Fireboat #2 was designed by Robert Allan Ltd. in Vancouver, B.C., and built by Nichols Brothers Boat Builders of Freeland, Washington. Fireboat #2 features the most modern marine firefighting technology, a medical treatment area, powerful engines and the fortitude to stand up to 24-hour use.
Fire Station 112 has exhibits on the history of L.A. fireboats, and Fireboat #2 in particular, explaining the construction and varied uses of this most unusual vessel. No charge.