Ports O'Call has been demolished for a planned new development. LA Waterfront Sportfishing, the San Pedro Fish Market, and the Crusty Crab remain open. The Ports O'Call Restaurant is demolished. Harbor cruises, whale watching and sport fishing trips still depart on a regular basis from LA Waterfront Cruises The old Ports O' Call is gone forever. The slide show below is postcard views from it's hey day.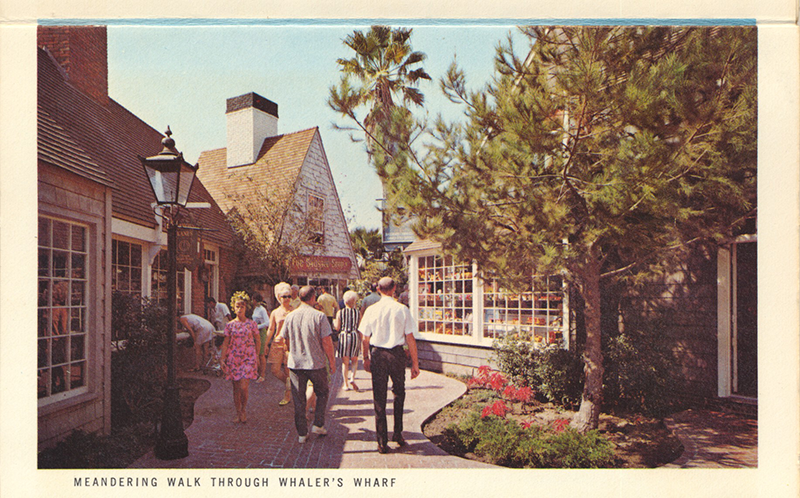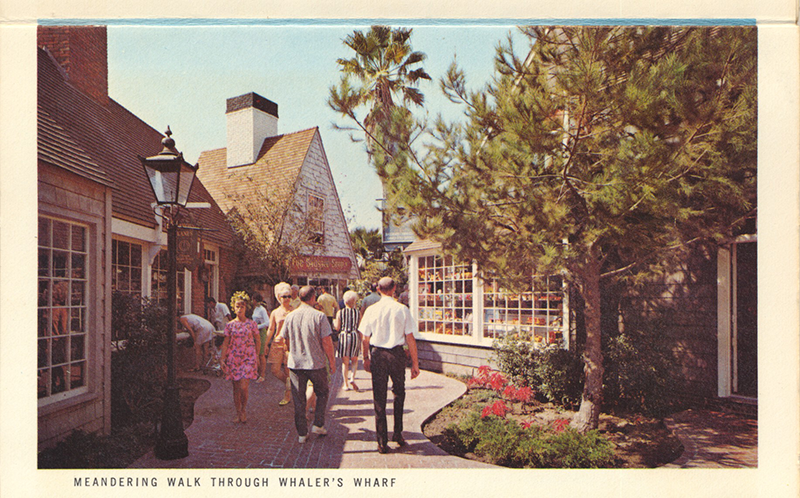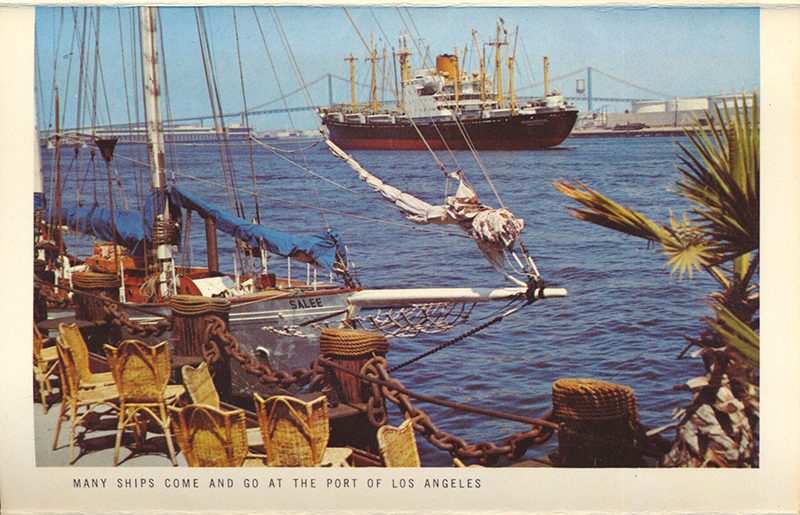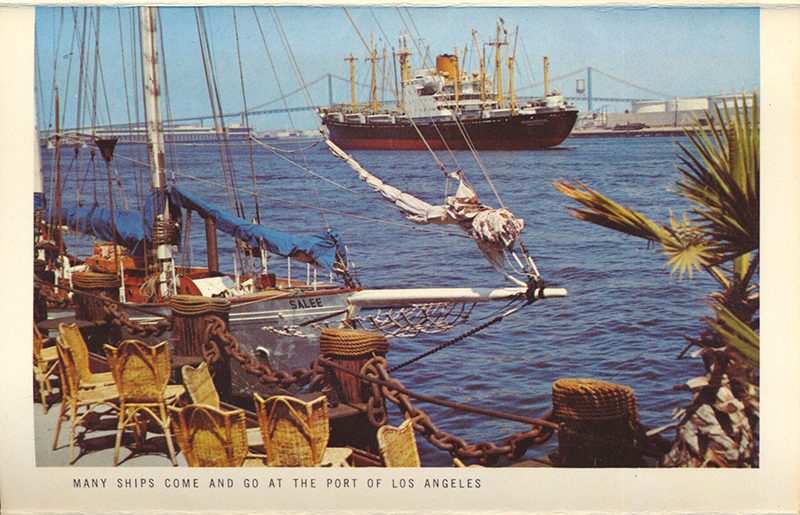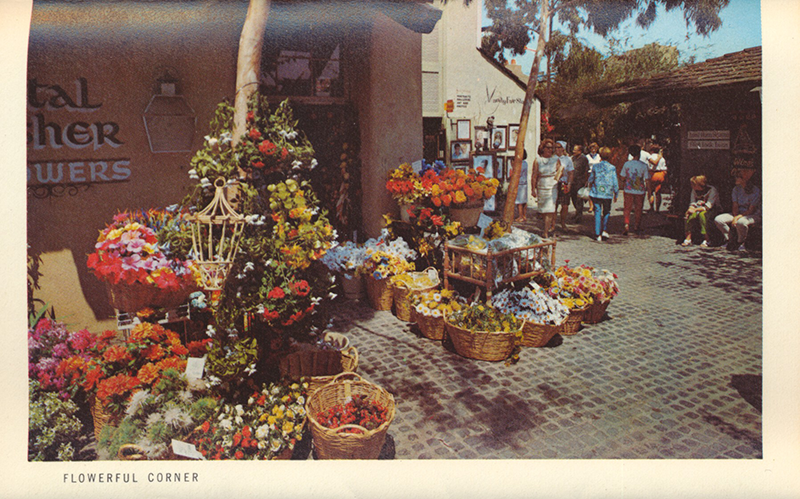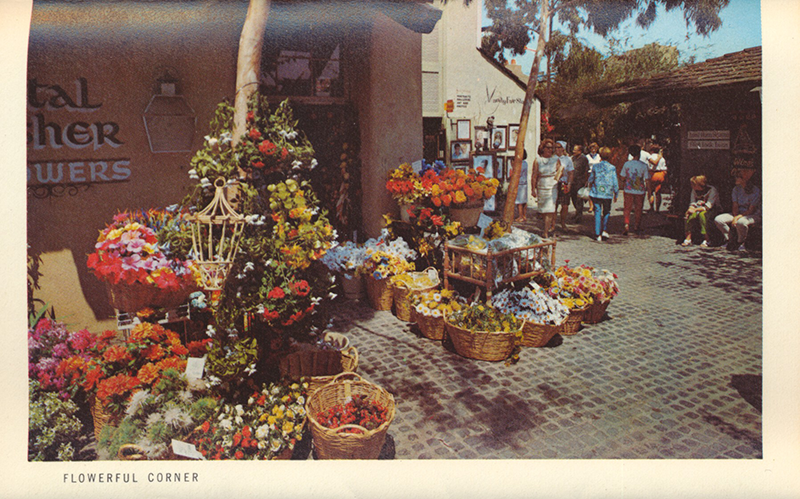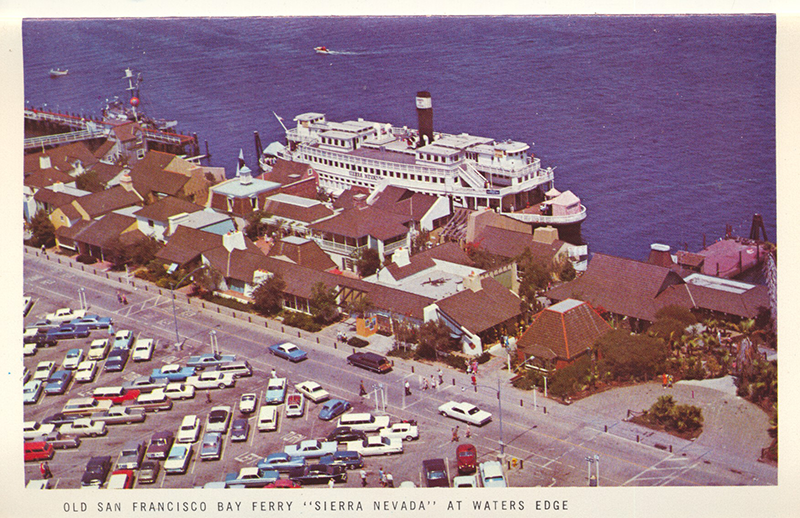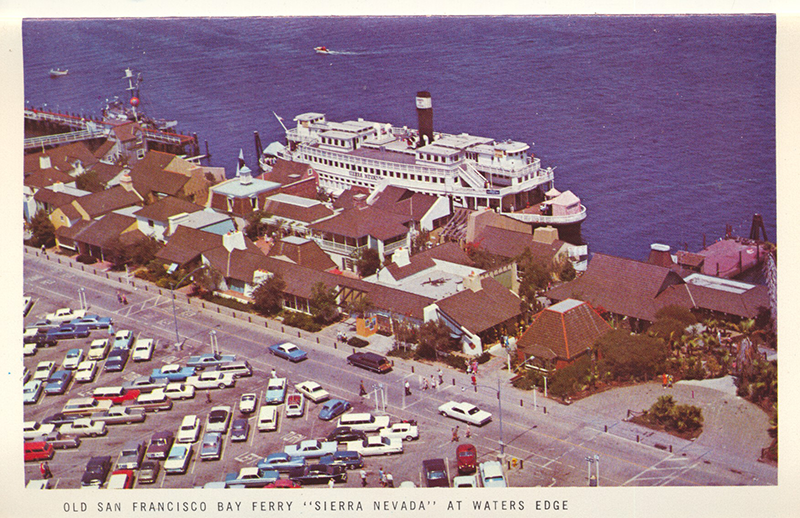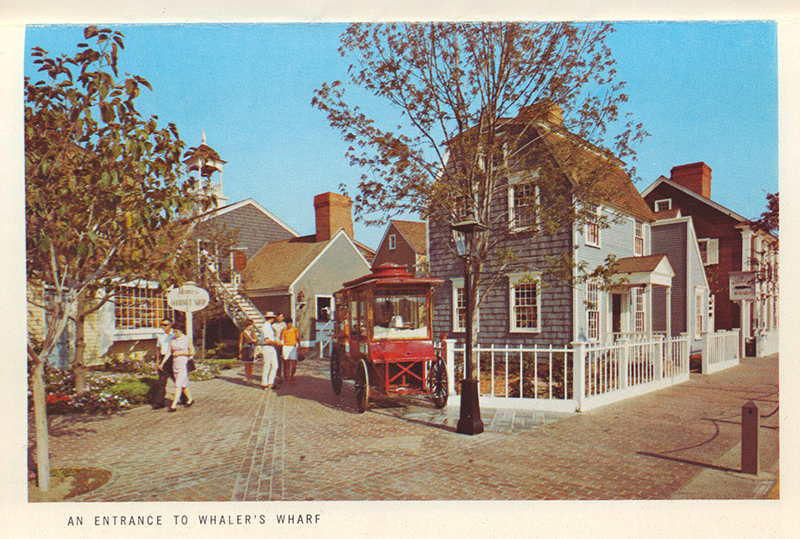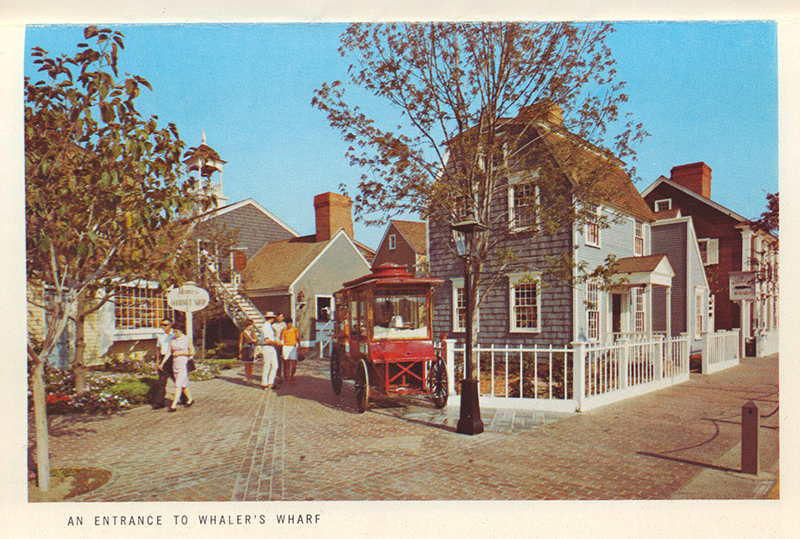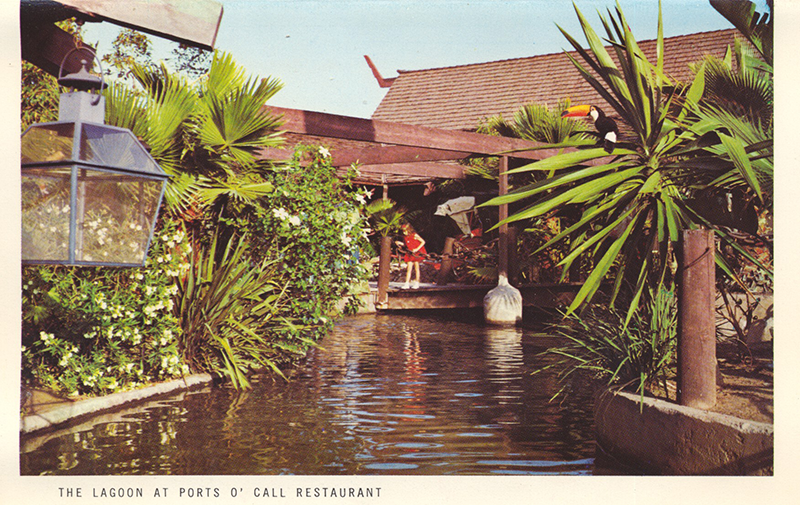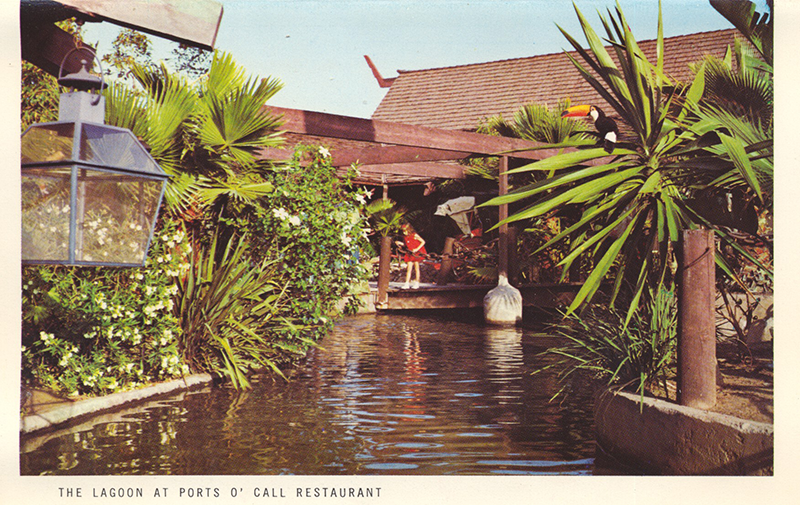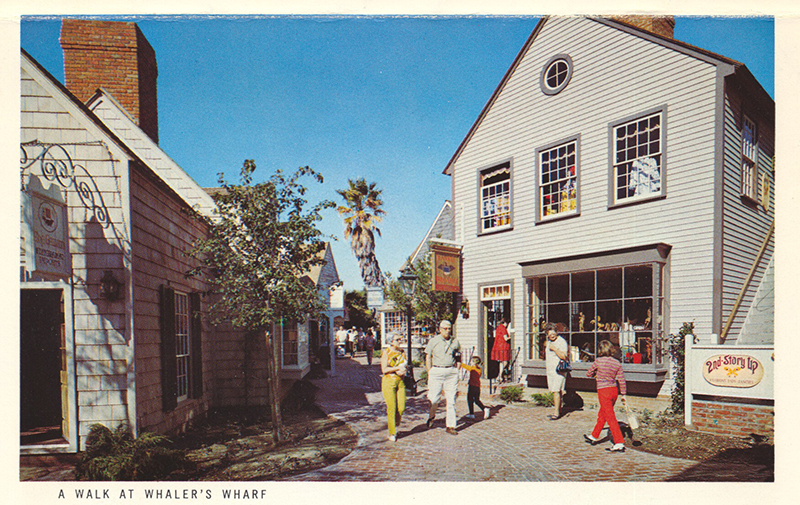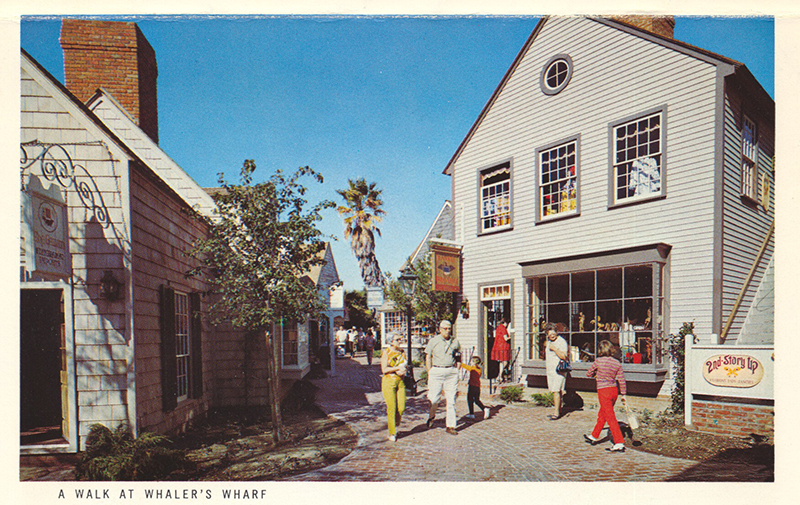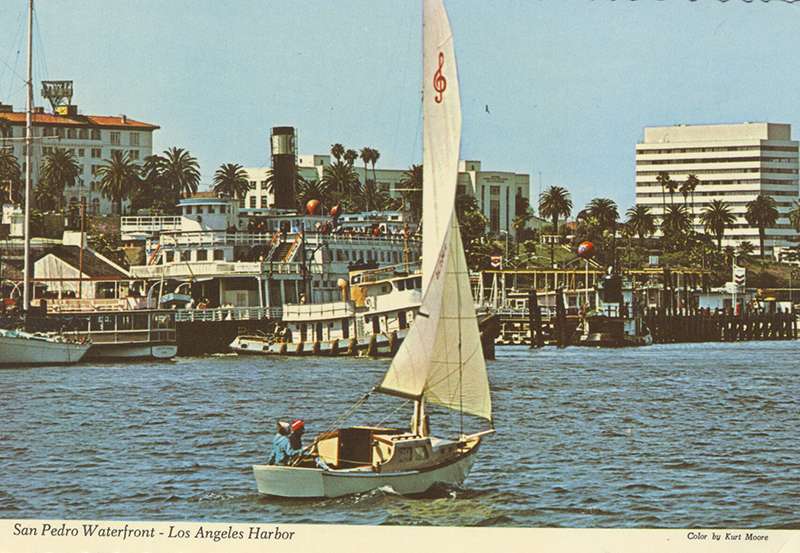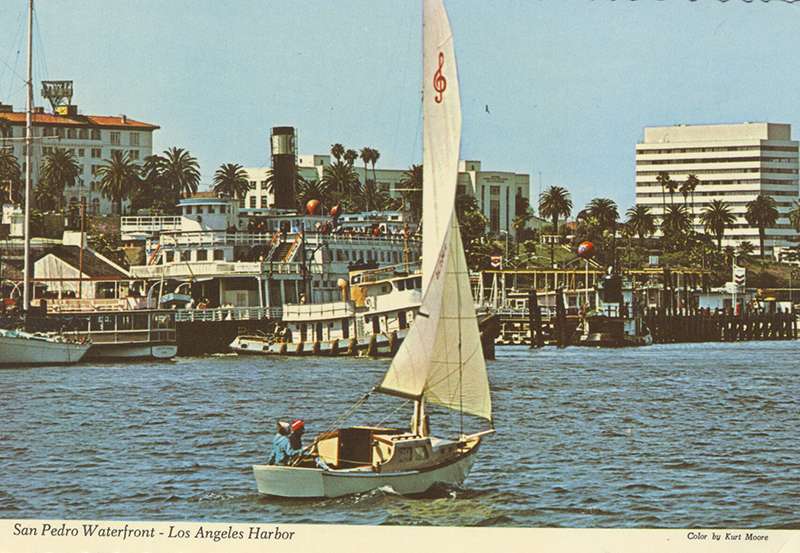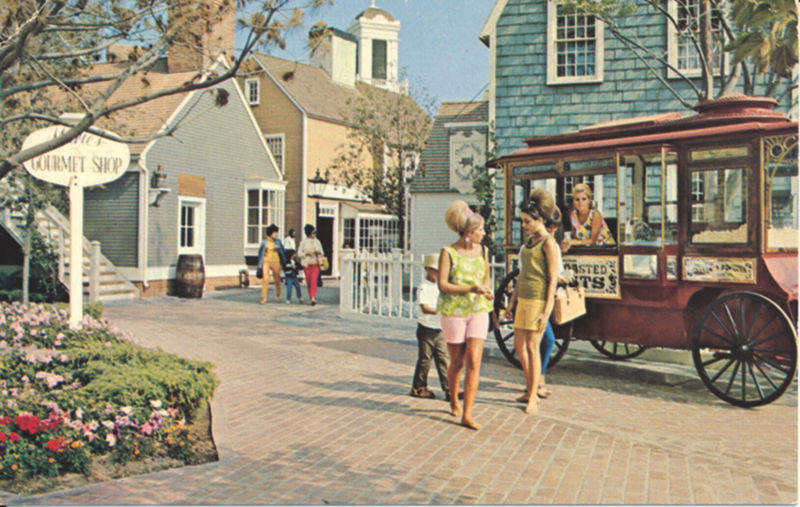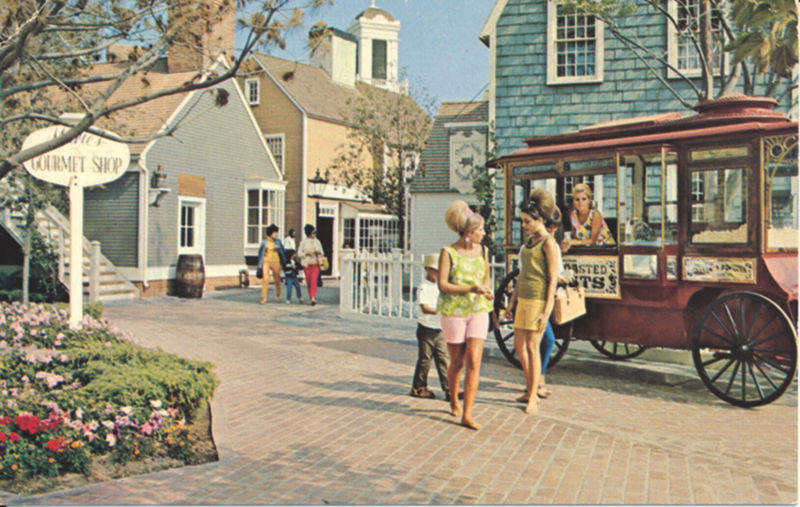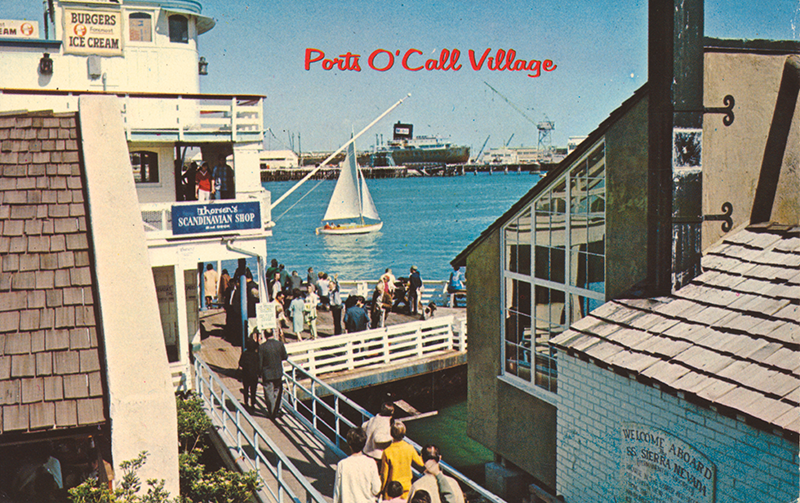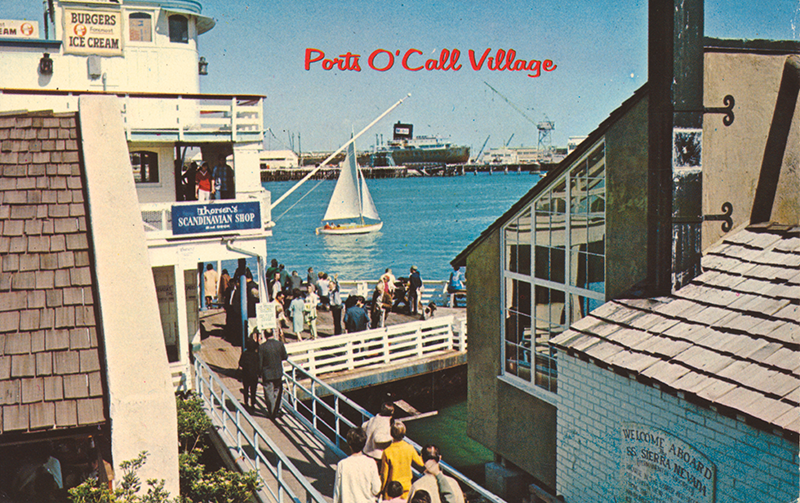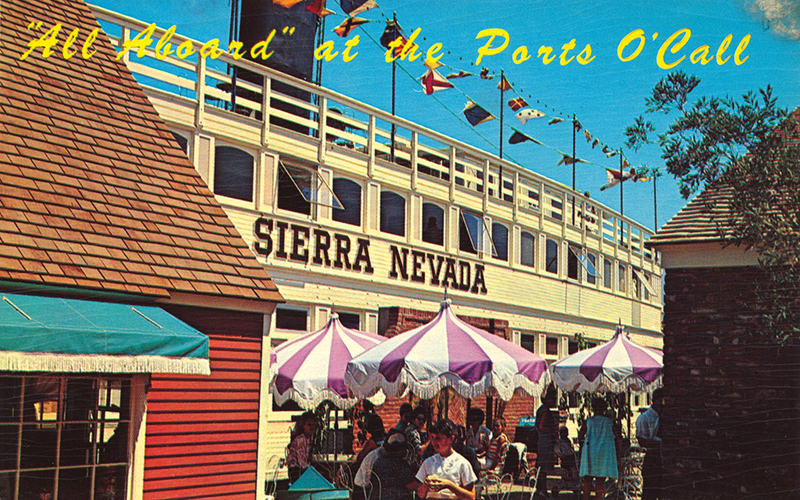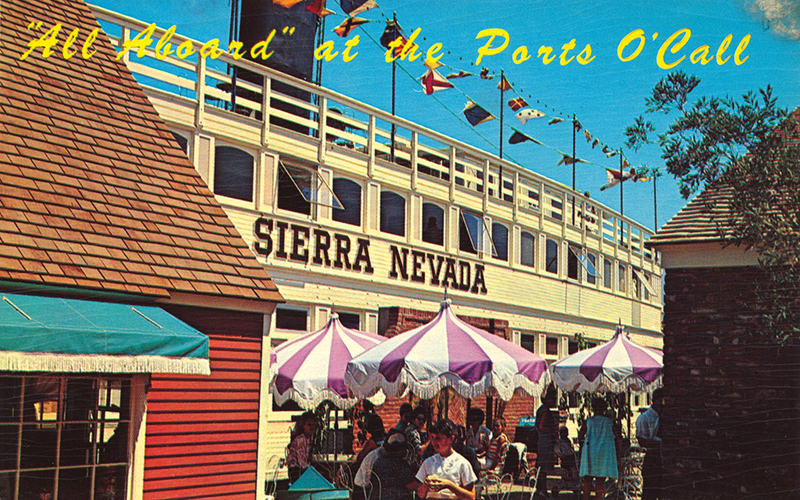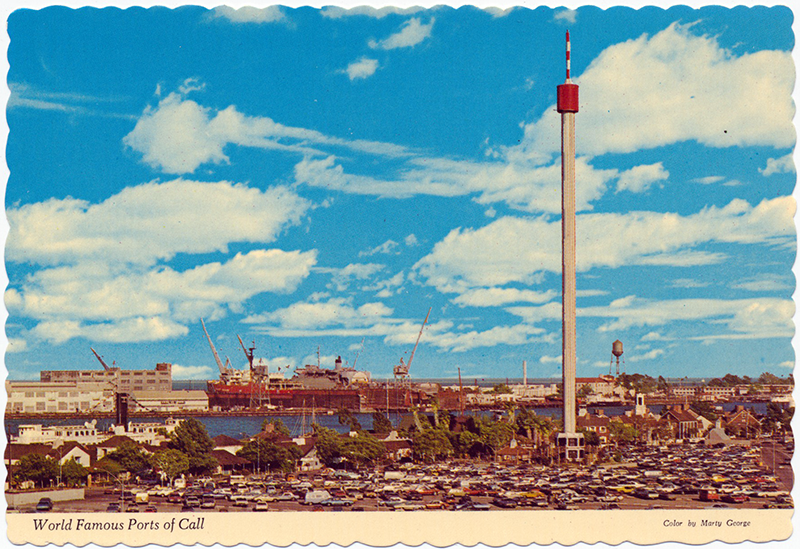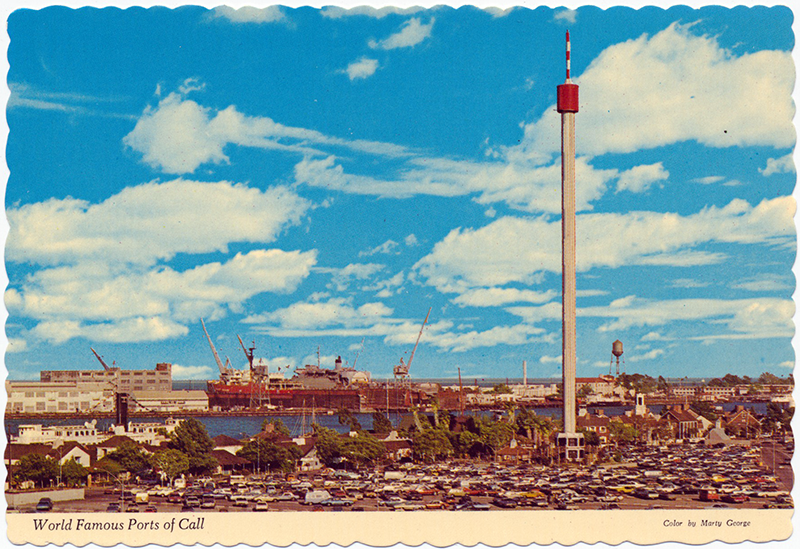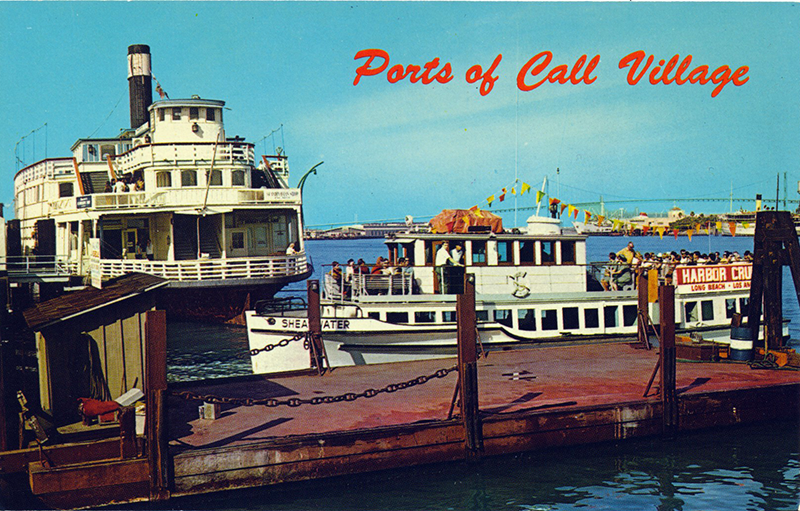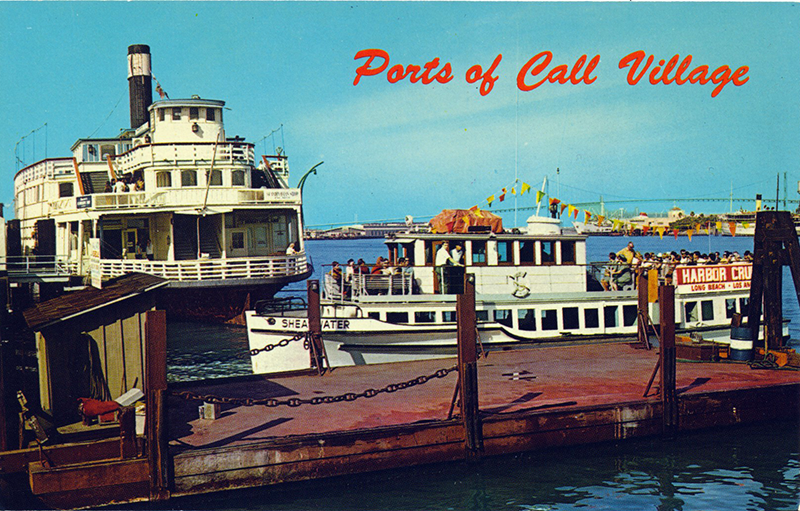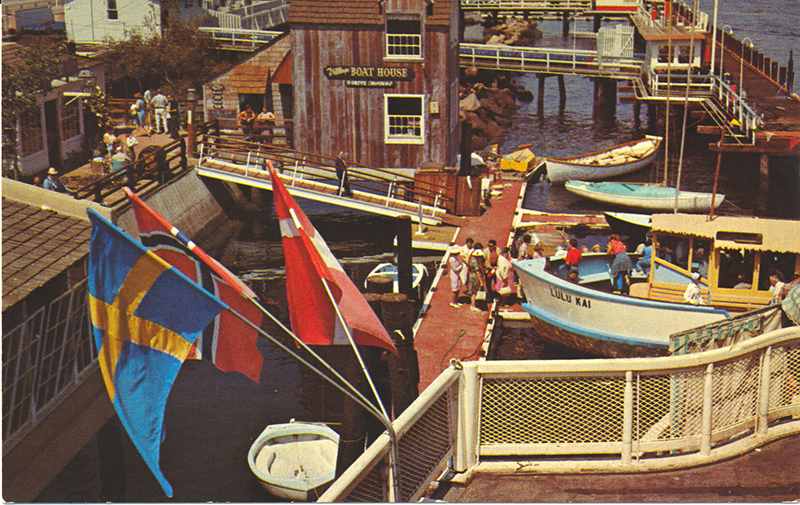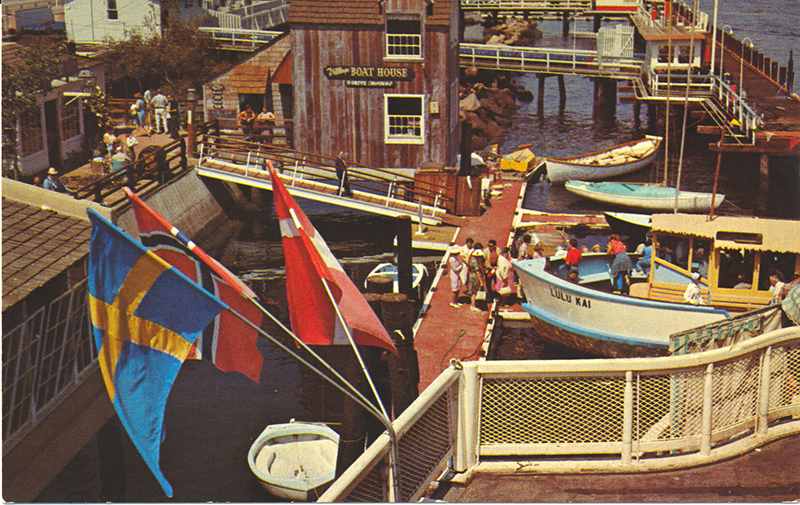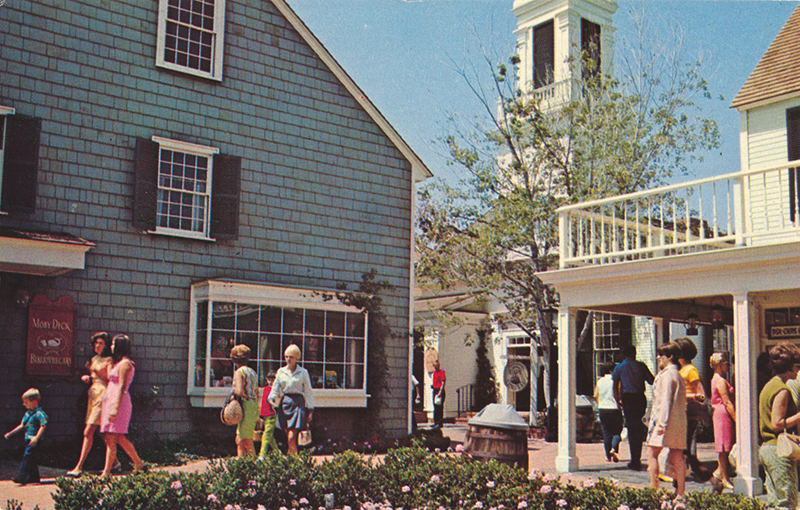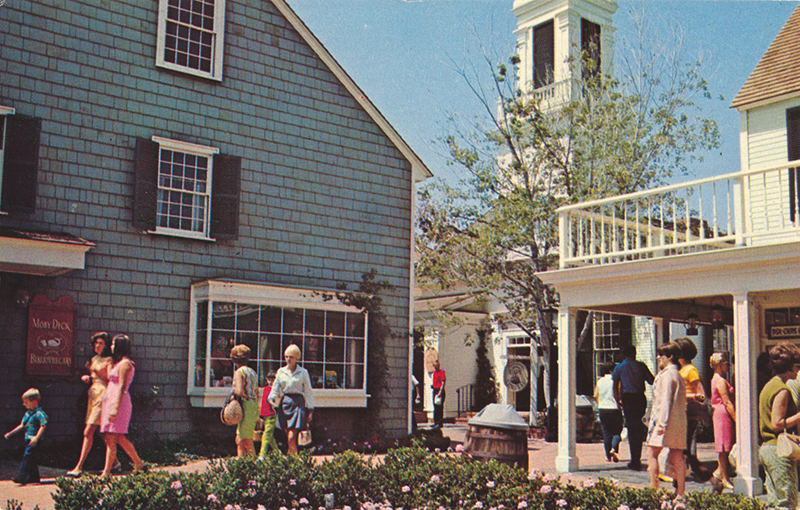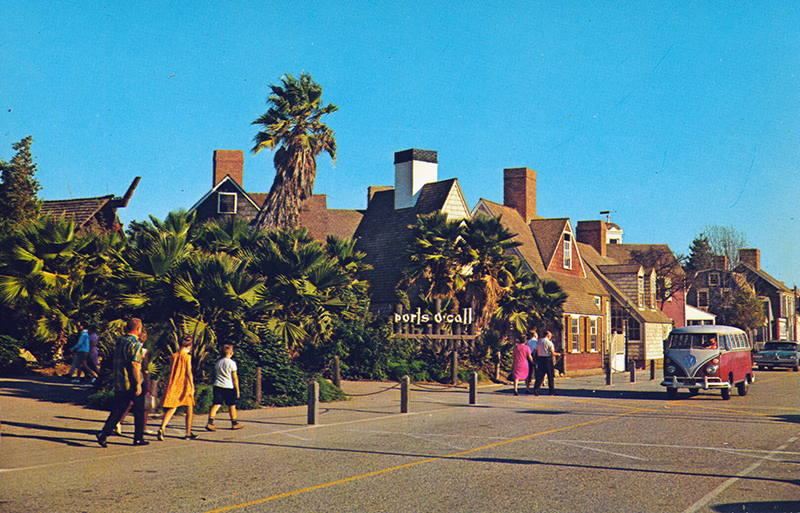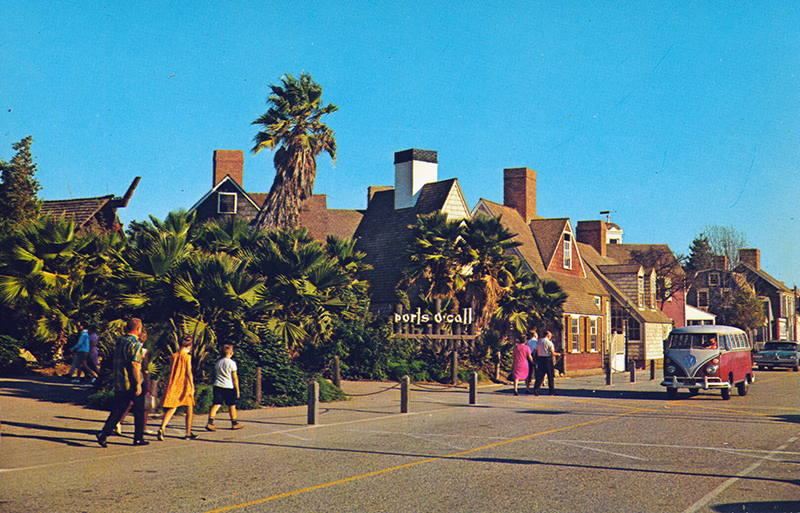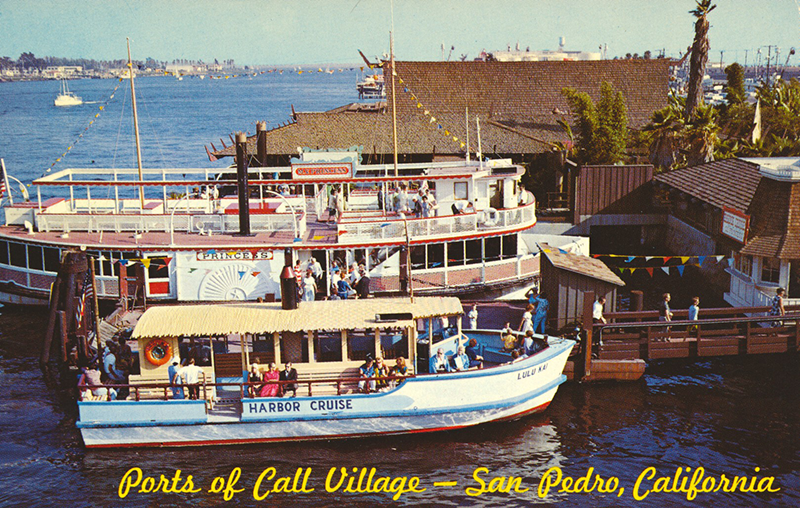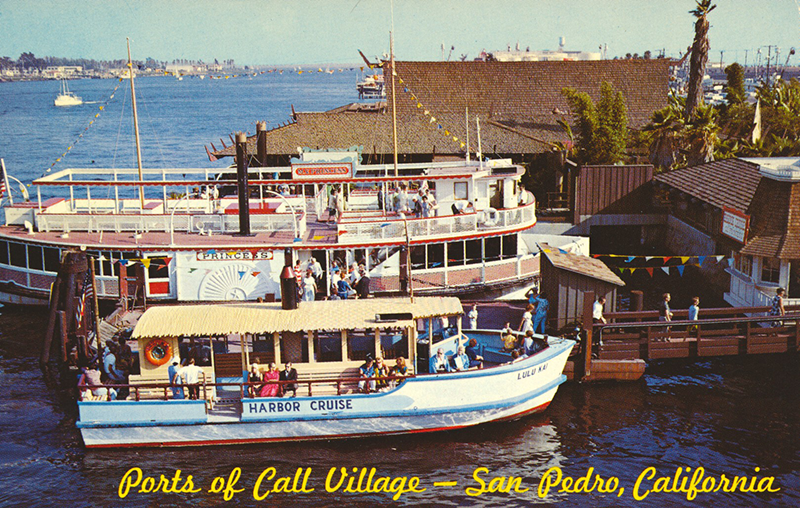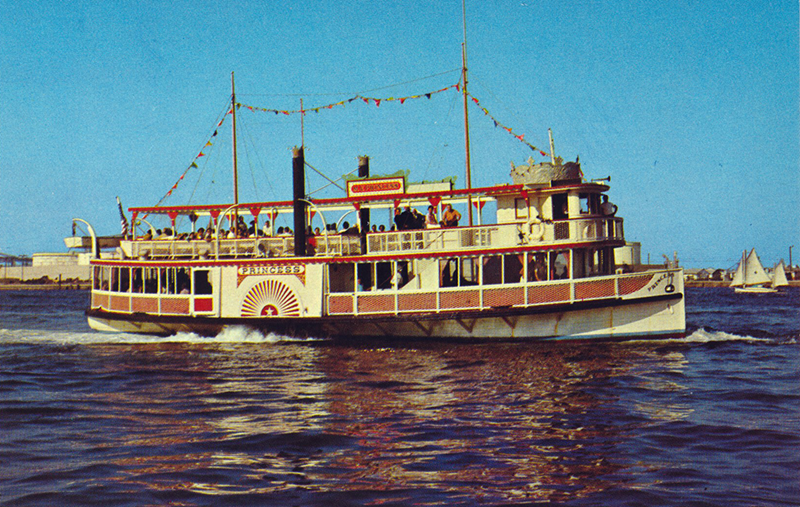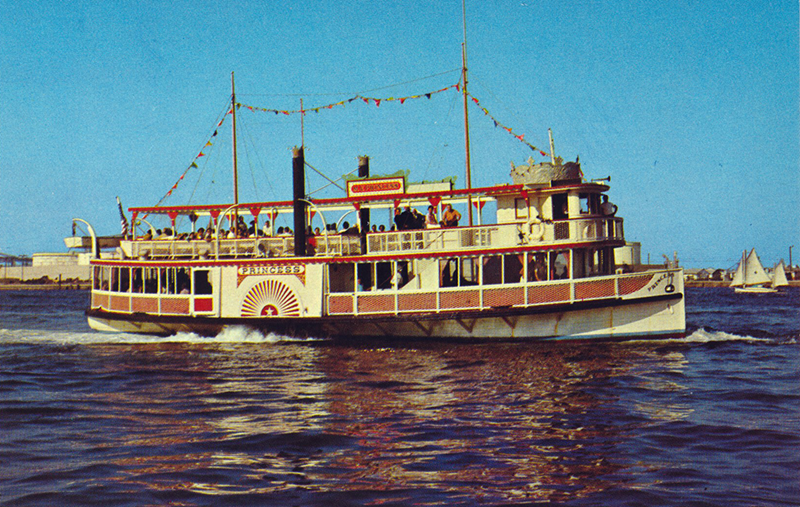 Ports O'Call was lined with an intriguing, assortment of shops and an enticing selection of restaurants to discover as you wound your way down the brick pathway that follows the main channel of the Port of Los Angeles.
Many people enjoyed a leisurely meal at one of the variety of restaurants as they waved to passersby leaving on their vacation cruise or took a cruise around the harbor on Spirit Cruises or Fiesta cruises. If you were in an adventurous mood you could  take a sport fishing boat out and try your hand at deep sea fishing. For the freshest fish dinner ever you can still  pick your fish and have it prepared for you at the San Pedro Fish Market and Restaurant.
Special annual events formerly held at Ports O'Call include: the LA Woody car show in May, The Taste in San Pedro in August, Lobster Fest in October. Folk Rock band "Mumford and Sons" Railroad Revival Tour has even rolled down the tracks for a concert.